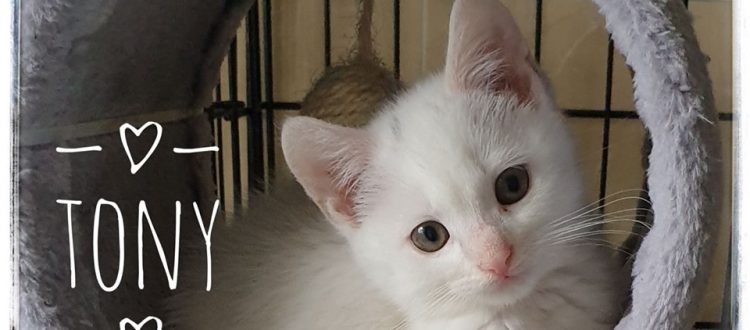 AIN has no re-homing centre, our felines are in foster homes throughout County Donegal with the main foster homes being in Donegal Town, Culdaff and Convoy. Locations are on each individual feline profile.
• Kittens are rehomed from 8 weeks of age, at which point the mammy cat will get spayed too and will be looking for a home.
• Some of the kittens in our care are too young for re-homing yet- re-homing dates are on each individual profile.
• We ask an adoption donation of 40 euro per feline, with ½ payable online at time of booking.(booking deposit is non-refundable). Adoption donation must be paid in full at the time of adoption.
• Booking deposit secures any feline, but in the unforeseen case of a feline not being re-homeable due to health reasons, deposit can be refunded or transferred to a different feline.
All felines will be micro chipped and will be registered to the new owners on the day of adoption.
• We have a limited number of cat carriers available for 15euro at our main foster homes, please confirm availability at time of booking.
• No feline will leave our care unless a proper/secure cat carrier is brought for the collection- no cardboard boxes.
• We work in partnership with Royal Canin and each feline comes with a re-homing pack including vouchers for free food.
• We offer an advice sheet with advice on settling your new feline in his/her new homes.
• Young kittens re-homed from AIN will have an option of greatly reduced neutering/ spaying cost at Seaview and Old Church Vets in Donegal Town and Ballyshannon.
FELINE RE-HOMING POLICY
• Road: Cats will not be re-homed near busy roads.
• Age: Cats will only be re-homed to a person over 18 years of age.
• Cat maximum : Maximum of 2 cats will be re-homed together.
• Adoption agreement: Adoption agreement has to be signed by the new owner before the feline can leave the foster home. This is a legally binding agreement.
• Presents: No cat will be re homed as a present, the new owner HAS to be present at time of adoption to sign adoption form.
• Donation: An adoption donation is expected with any cat adoption.
• Non refundable donations : Any donation made is for the care already given to the feline and is a wholly voluntary gift. Donations are non refundable.
• Rented accommodation: We will require written permission from the council, housing association or landlord of anyone wishing to re-home a cat if they don't own their home. If in rented accommodation, we only re-home if no other cats are at the home at the moment. Max 1 cat per rented accommodations, council houses allows 2 animals.
• Get to know new owners: Cats will only be re-homed after in-depth conversation with the new owner and our on-line questionnaire filled out.
• Neutering age: Any cat over 4 months of age will be neutered/ spayed before being re-homed.
• Un-neutered kittens will only be homed to homes where all animals are already neutered.
• Kittens: Any kitten under the age of 6 months is to be rehomed for inside only, not to be let out till minimum 6 months old and then only supervised.
• Young kitten for neutering :Any kitten re homed under 4 months of age will have to be neutered / spayed at the new owners expense once the kitten reaches 6 months.
• Future check ups: ANIMALS IN NEED clg. reserves the right to check up on any cat re-homed at any time in the future.
• If for any reason it becomes necessary to relinquish a cat once adopted, ANIMALS IN NEED clg retain FULL AND NON NEGOTIABLE RIGHTS OF FIRST REFUSAL.
• Vaccinations: Any cat in the care of ANIMALS IN NEED clg. will ,minimum, receive their first vaccination- booster might be required after re-homing, at the expense of the new owner. All feline will be wormed on arrival into AIN care.
This policy is subject to amendment at any time without prior notice to ensure the protection of all customers / members / volunteers / directors and to ensure best practice.
PLEASE UNDERSTAND WE HAVE A DUTY OF CARE TO THESE CATS AND KITTENS, TO REHOME THEM TO SUITABLE FOREVER HOMES.