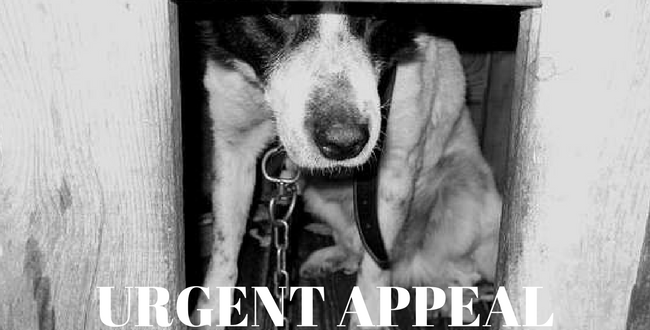 SAVE ANIMALS IN NEED FROM CLOSURE
Animals In Need (AIN) are urgently appealing to the animal lovers of Donegal for help to purchase a new van in order to continue vital animal rescue work.
Last year AIN rescued over 700 animals in Donegal, including 410 dogs who came from the Pound or were surrendered by their owners. This year the figures are going to be even worse, with the number of animals rescued approaching 1,000.
The van that we have at present is on its last legs with over 200,000 miles on the clock.
Our van is constantly on the road rescuing dogs from all around the County and beyond, collecting dogs from the Letterkenny Pound, delivering dogs to various sanctuaries such as the Dogs Trust in Dublin and the Dogs Trust Hub in Leitrim plus collecting unwanted dogs and pups from their owners.
Without a van it will be impossible to continue our rescue work and we will have no alternative but to cease as a Rescue which is something nobody wants to happen.
The van that we require will have to be registered with the Department of Agriculture for authorisation to transport live animals and fitted with customised travel cages, air-conditioning and lighting.
All this is going to cost AIN in the region of €25,000 which we simply cannot afford.
Please help us reach our target by donating whatever you can for the new AIN van. Help us to keep on helping the animals of Donegal.
AIN are the only Rescue in Donegal who save dogs from the Letterkenny Pound. A volunteer drives to the Pound every Saturday to rescue unwanted dogs and sometimes twice a week if young pups are left there.
Before AIN formed 11 years ago, over a thousand dogs were put down in the Pound annually as there was nowhere for the animals to go.
It is with great sadness that we find ourselves in this position, but without the van we cannot continue to rescue the animals, which has also included saving thousands of cats and kittens, neutering feral cat colonies plus rescuing the occasional duck, rabbit, goat, tortoise, rooster or any other animal in need.
We are a totally voluntary organisation and no-one is paid – ever. Every last cent goes directly into the care of the animals.
AIN also help people; the elderly, bereaved, those with special needs, single parents, prisoners, victims of domestic violence, those who have lost their homes or had to emigrate in search of work and couldn't bring their animals with them.
Animals in Need C.L.G have been in operation since 2006 as a totally voluntary registered organisation C.H.Y No 17864/20067304 rescuing abandoned dogs and cats in County Donegal and beyond.
g!